Piano Lessons with Clara Ong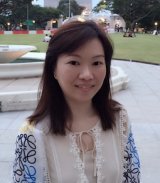 At my home studio, I teach piano lessons to students of age 5 upwards from beginners to diploma level, with most students in higher grades.  I also enjoy teaching selected dedicated families with a few children taking lessons at their homes on weekday mornings.

A dedicated piano teacher since 2001, I am passionate about both music and teaching. 
My goal is to help students enjoy music through refining piano technique and musical expression in a systematic and effective manner.

Read About Clara and Her Teaching Approach here.

Music Programme
The studio has an all-rounded music programme featuring:

customised individual piano and theory lessons

group theory lessons 

group events and classes
performance opportunities

The  teaching aims to develop students who are musically all-rounded and enjoy music, not just able to play the piano or pass exams. It also aims to give ample opportunity to outstanding students to excel in music.
Students sit for music exams only when necessary as an objective yardstick of their progress: ABRSM graded exams, Trinity College and ABRSM diploma exams.  Diploma students focus either on piano performance or piano teaching.
Lesson Schedule
Piano lessons are conducted on weekdays before 7.30pm at Toa Payoh. 
Music theory is taught as part of the individual lesson from grades 1 to 5.  Due to the depth and breadth of knowledge required in higher grade theory exams, theory lessons for grades 6 to 8 are taught separately. 
Group theory lessons which prepare for grade 5 theory and above are conducted on Saturday mornings.

Group Events and Classes
All students are given opportunities to perform for others and to share their music.  This motivates students to work towards realistic goals and trains them to perform confidently.

Lesson Overview

Students beginning lessons need to have an acoustic piano and carry a longer term view to piano learning.  Please feel free to enquire should you need any help.
To enquire about lessons with Clara, simply click here and send in your form.
Read more on Diploma Lessons here.
I. Higher Grade Lessons
Students experience greater depth of coaching in musical expression and artistry while keeping pace with technical demands at higher grades.

Many transfer students experience technical issues or limited expression on the piano.  Once issues are resolved, many students discover their love for playing piano and start to express themselves beautifully and confidently - it is one of my greatest joys to witness this.
As a result, most transfer students do significantly better in their higher grades scoring distinctions and merits than in their lower grades.
For those who experience technical difficulties due to the demands of the advanced repertoire, I work with them through each challenge in a systematic and patient manner.
If you are experiencing undue tension and difficulty at this level, you may need some help to get it corrected.

Some skills needed for playing well at an advanced level include:

good finger strength
good hand shape
relaxed technique
efficient turns
varied tone colour
shaping phrases
feeling the mood
skilful pedalling
listening 

II. Mid Grade Lessons
At the mid grades, fundamental reading skills are strengthened while developing piano technique needed for the upcoming higher grades.  Playing a wide variety of pieces allows students to be proficient in a range of musical styles.

III. Beginner Piano Lessons
Beginner lessons focus on building musicality, technical facility and rapport with the student.  A strong foundation in sight reading and listening is also built from the earliest lessons. 
There is a long term view to learning and regular practice and progress is expected on the part of the student. 

Typically, lessons are fun and interactive with many different activities in the lesson time.  Parents of young children may sit in to take notes and follow up with the children between lessons.
To enquire about lessons with Clara, simply fill in the form below: