ABRSM and Trinity Exam Results, Student Concerts

ABRSM High Scores



High scores in exams reflect a fine level of playing achieved by the students and rewards them for the hard work put in. In exams, 130 marks out of 150 is a distinction, 120 is merit and 100 is pass.
ABRSM Performance Grade Piano Exams
Students' high scores in ABRSM Performance Grade piano exams from 2021 to 2022 are below:
139 marks High Distinction in Grade 8 Performance Grade exam (2022)
134 marks High Distinction in Grade 7 Performance Grade exam (2021)
137 marks High Distinction in Grade 6 Performance Grade exam (2022)
137 marks High Distinction in Grade 5 Performance Grade exam (2021)
2021 ABRSM Exam Results
In 2021, 91% of students scored merits and distinctions and 55% scored distinctions.  It was very fulfilling seeing many students doing their first ever exams scoring distinctions at grade 5 or 6.  Also, a few transfer students doing their first exams with me improved from merit to distinction or pass and below to merit.  
Wonderful work, students!
Mostly distinctions among the first grade 5 online theory exam students too!
Warmest congratulations! So proud of you.
ABRSM Face-to-Face Piano Exams
Students' high scores in ABRSM face-to-face piano exams are below:
138 marks High Distinction in Grade 8 practical
141 marks High Distinction in Grade 7 practical

139 marks High Distinction in Grade 6 practical
141 marks High Distinction in Grade 5 practical
141 marks High Distinction in Grade 2 practical 
ABRSM Theory Exams
Most of my theory students do the grade 5, grade 6 and grade 8 theory exams. 80 marks is merit and 90 marks is distinction. These are the high scores:

98 marks Distinction in grade 5 theory 

93 marks Distinction in grade 6 theory
94 marks Distinction in grade 8 theory

2021 Trinity Diploma Exams
A young teacher completed her ATCL diploma digital exam this year. She had improved so much in her musical understanding and technique in the midst of preparation. Warmest Congratulations!

2020 Trinity Diploma Exams
My first student to be awarded the Trinity College ATCL performance diploma via a recorded exam amidst COVID in late 2020! Well done! 

2018 to 2019 ABRSM Exam Results
So proud of the students who all passed their ABRSM piano exams! There were many distinctions and merits in different grades, especially there were many scoring high distinctions in their first ever exams for Grades 2, 3 and 5. 
The little boy and girl doing grade 5 were only eight and nine years old!
It's Not Too Late...
In 2019, there were a couple of students who made a great comeback in piano after having been unsuccessful in their grades 5 and 8 exams with previous teachers. 
There was much work to do but both worked really hard and picked up many technical and musical tips to make their music tick for a big leap to Merit in their grades 6 and 8 exams. 
Don't you love turnaround cases? What a great job done!
2018 Diploma Exam Results
It was a good year for diploma students.  Warm congratulations to two young students gaining their ATCL Recital diplomas and another young teacher gaining her DipAB in Teaching in just over a year!

2017 ABRSM Exam Results

Many congratulations to the students who worked hard and did excellently in the ABRSM exams this year:
Two grade 5 distinctions - 133 and 136 marks
One grade 6 distinction - 130 marks
One grade 4 distinction - 130 marks
2017 ATCL Piano Diploma Results

Both ATCL Recital candidates passed their diploma exams in May and June; one is a 14-year old boy and another a young piano teacher. 
Good marks a little short of distinction with full marks for presentation in one of the exams!  It was such a joy watching the students blossom into young pianists who play beautifully from the heart.  Warmest congratulations!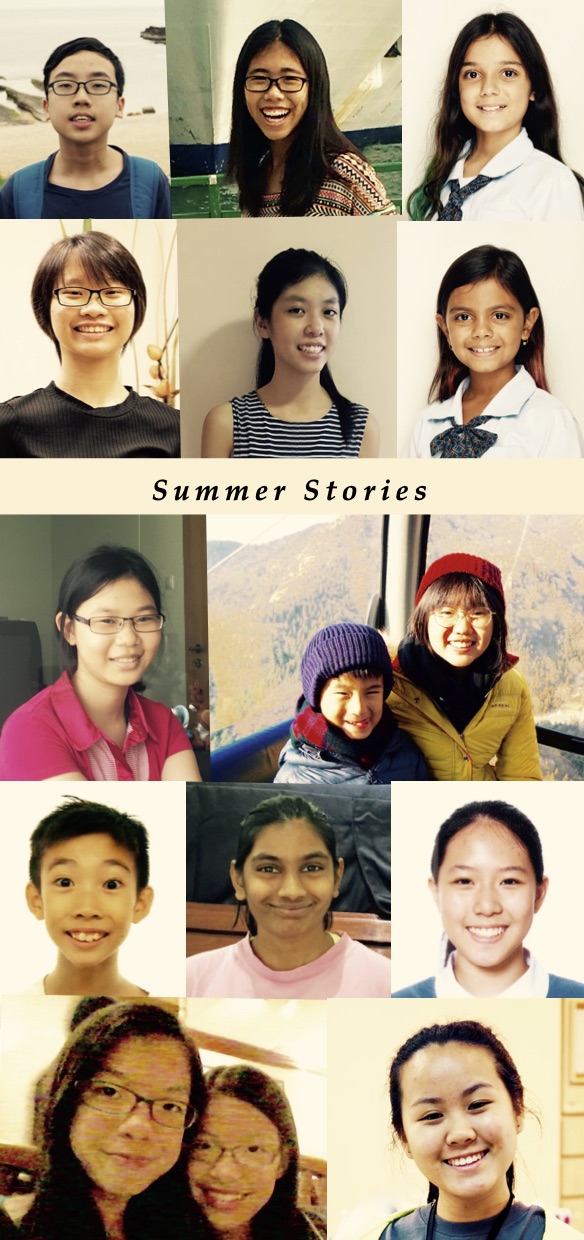 June 2017 Summer Stories
Student Concert

We enjoyed a student concert presented by 18 of Clara's students in June. After months of hard work and rehearsals, the students played beautifully.
Kudos to many students who performed for the first time in public too! Really well done!
Many thanks to friends and family who joined us for our cosy concert at Chinese Swimming Club Kawai Auditorium. We hope you enjoyed it!
2016 ABRSM Exam Results
The August to September 2016 exam period was quite a remarkable one with 7 high grade students (6 students in grade 8) sitting for their ABRSM practical exams!  I'm thankful for their excellent results:
4 distinctions (3 in grade 8 and 1 in grade 6)
3 merits (all 3 in grade 8)
That makes 57% distinctions and 43% merits with 100% achieving at least a merit.  Praise God!
2015 ABRSM Exam Results

Most of my students don't take exams every year, many students skipping grades when the standard is sufficiently exceeded.  Some complete grade 8 after only two to three exams, scoring distinctions in grade 8. 
With most students in higher grades,

78% of the students achieve merits and distinctions
33% achieve distinctions

45% achieve merits
Click here to read on my Teaching Approach

Click here to read Student Testimonials

Home
› Student achievements