ABRSM Music Theory Online Exams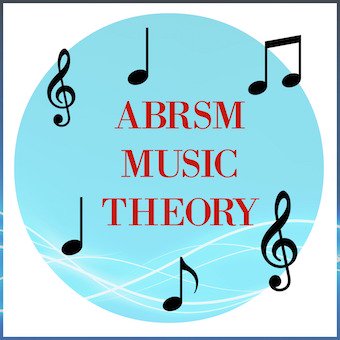 ABRSM Music Theory Online Exams
In December 2020, ABRSM music theory online exams were launched for grades 1 to 5 in Singapore and various other countries. Please find below more helpful information about online exams.
Latest exam dates and fees can be found by searching 'Abrsm dates and fees.'
What an ABRSM online music theory exam would require:
a suitable venue in your home or any other location
a laptop or computer (no tablet or phone) with live webcam and some software and hardware requirements (Click here for details)
an email address
candidate ID
a Responsible Adult for candidates below 18 for initial exam setup     (Click here for details)
Grade 5 ABRSM Online Music Theory Exam
Many students sit for this important exam as it is a prerequisite for grades 6 to 8 ABRSM practical.  ABRSM released some information which you may find helpful if you have been preparing for the grade 5 theory exam which has now gone online.  
ABRSM Singapore updates it's website every time new information is available. The ABRSM online theory syllabus for grades 1 to 5 remains the same as paper exams.  However, the format of the exam questions are now adapted to the online format.
Grade 5 ABRSM Online Music Theory Sample Paper and Answer
In the new online theory exam format, my students have taken a longer time to complete the questions.  Those who used to complete the past year paper exams in about an hour now take about 1.5 hours to complete the new online sample paper.  You may want to try it if you are doing the grade 5 online theory exam soon!
Most of my theory students do the grade 5, grade 6 and grade 8 theory exams. 80 marks is merit and 90 marks is distinction. These are the high scores:

98 marks Distinction in grade 5 theory 

93 marks Distinction in grade 6 theory
94 marks Distinction in grade 8 theory

Home
›
Online Theory
› ABRSM Music Theory Online Exams